JOHN BONHAM MEMORIAL T-SHIRT £14.99
In conjunction with Teenage Cancer Trust
Limited Edition T-Shirt to commemorate the John Bonham memorial in his home town of Redditch.
100% of profits are being donated to the Teenage Cancer Trust.
---
PAUL RODGERS - FREE SPIRIT
"Following the success of 2018s Stars Align USA Tour featuring Paul Rodgers, Deborah Bonham, Ann Wilson, Jeff Beck, Quarto Valley Records release Paul Rodgers Live from London's Royal Albert Hall with Paul backed once again by Deborah Bonham's Free Spirit band, Peter Bullick (guitar), Ian Rowley (bass), Gerard Louis (keys) and Rich Newman (drums). The release features Deborah Bonham on the Vinyl 3 Record Set and BluRay of the USA Billboard No.2 album. Available Digitally, CD & DVD Digipak set, Triple Vinyl set and Blu-Ray Discs"
---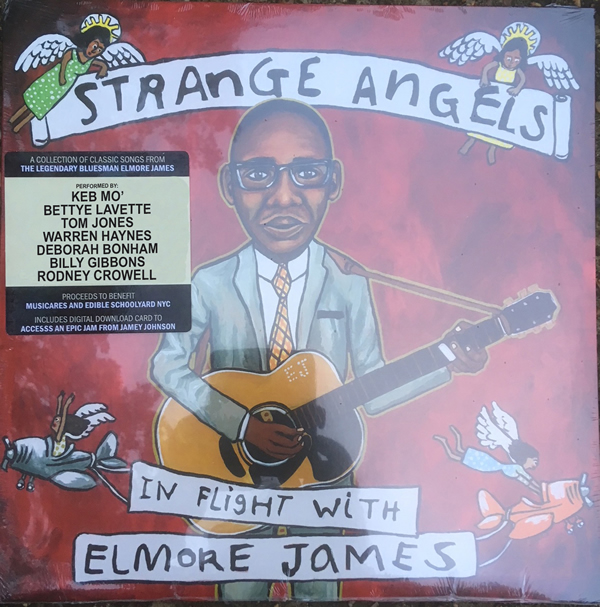 STRANGE ANGELS - IN FLIGHT WITH ELMORE JAMES
---
2018 CD release has now been fully remastered and features 4 extra tracks.


The album hosts a classic mix of Country, Blues, Rock, and Soul and has met with critical acclaim with such superlatives as 'simply stunning'. Mixed in Nashville, remastered by Sound Discs, it features a very special guest appearance from Robert Plant.
Marco Giovino (Nora Jones, Robert Plant) on Drums, Peter Bullick on Guitars and Mandolin, Ian 'E' Rowley on Bass, Gerard 'G' Louis on keyboards, and BJ Cole on Pedal Steel.
Strong Country Roots flavour... burnished Americana hybrid UNCUT
Reaffirms Deborah Bonham's huge talent and real soul MAVERICK
Freighted with melodic appeal R2 ROCK'N'REEL
Hooky yet bluesy and quite simply takes no prisoners MUSIC NASHVILLE USA

UK Price £10 inc postage, Europe £12 inc postage, USA, South America,Canada, Japan £15 inc postage


| | | |
| --- | --- | --- |
| £10 UK inc P&P | £12 Europe inc P&P | £15 USA, South America, Canada, Japan inc P&P |
---
A collection of the 1985-1991 sessions including tracks originally recorded for her debut album 'For You And The Moon' together with previously unreleased songs. UK Price £10 inc postage, Europe £12 inc postage, USA, South America, Canada, Japan £15 inc postage
£10 UK inc P&P
£12 Europe inc P&P
£15 USA, South America, Canada, Japan inc P&P
A celebration of soul, strength and family, the album -- Bonham's third overall, stands as her finest work. Deborah's live band (Peter Bullick guitars, Ian 'E' Rowley bass and Gerard 'G' Louis keyboards) take up the reins in the studio, contributing co-writes, and a solid backing for some wonderful guest musicians, including a duet with Paul Rodgers, Pink Floyd's Dick Parry on Sax, Robert Plant guitarist Robbie Blunt, BJ Cole on Pedal Steel, Jason Bonham and Humble Pie's Jerry Shirley on drums. £10 (inc p&p)
A stunning array of bluesy rock and emotive ballads, all perfectly showcasing Deborah's powerful voice to maximum effect. The title track being a ballad written about her Father Jack, and brother's John & Michael and the house they built, where Deborah lived. Produced by MO FOSTER (Jeff Beck, Van Morrison, Phil Collins), the album features guest appearances from, MICK FLEETWOOD, Robert Plant guitarists ROBBIE BLUNT and DOUG BOYLE, Pretenders/Paul McCartney's guitarist ROBBIE MCINTOSH. JASON BONHAM on drums, PETER BULLICK guitars, IAN ROWLEY bass throughout. £10 (inc p&p)
Beautifully filmed and recorded, Deborah Bonham's performance at Malta's Waterfront festival, which also included Robert Plant and John Mayall's Bluesbreakers. £10 (inc p&p)

Buy our triple pack offer: £20 (inc p&p)
---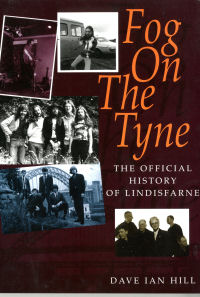 £14.95 (inc p&p)
This critically - acclaimed by Rock n Reel (aka R2), Classic Rock Society, Record Collector and Bassist magazine amongst many others for its thoroughly-researched appraisal of one of Folk-Rocks seminal bands, 'Fog On The Tyne' serves as both an intriguing introduction for first-comer to the band and their various members others work ' as well as an in depth, fascinating read for the committed fan.
Regarded as the seminal reference work on this much-loved band, this book has served as an essential reference for re-issues of the bands' material, whilst the author has also contributed to the Tyne Tees Television series, 'Tyne Idols' alongside Chris Phipps - formerly of the seminal Tyne Tees TV series, 'The Tube'.
Chapter synopsis at Reinhard Groll's excellent German Lindisfarne website:
www.lindisfarne.co.uk/archives/misc/fogbook_review.htm
Also worth seeking out are several excellent archive and re-issue cd titles either annotated, sourced and/or compiled by Dave, including releases by Maggie Bell, Leo Sayer, Bert Jansch, Alex Harvey and Steve Phillips (Notting Hillbillies).
www.tenacitymusicpr.co.uk/Annotation.htm
---
Features Deborah Bonham duet with Paul Rodgers on the FREE classic 'Be My Friend'. CD Available
www.concertlive.co.uk
Features Deborah performing 3 songs, and backing Paul Weller and a reformed Humble Pie including Peter Frampton. A fantastic live concert.
Available world wide from
www.amazon.co.uk
and
www.amazon.com
Featuring 'Turning Back The Time' where Deborah and Jason Bonham take the lead vocals.
www.amazon.co.uk
www.amazon.co.uk
and
www.amazon.com
Covering the two decades from 1955 to 1975, and featuring original anecdotal contributions from scores of eminent players - Jeff Beck, Ritchie Blackmore, Joe Brown, Clem Cattini, Eric Clapton, Lonnie Donegan, Vic Flick, Herbie Flowers, Roger Clover, George Harrison, Mark Knopfler, Hank Marvin, Brian May, Gary Moore, Joe Moretti, Pino Palladino, Rick Parfitt, John Paul Jones, Francis Rossi, Gerry Rafferty, Mike Rutherford, Big Jim Sullivan, Andy Summers, Richard Thompson, Bert Weedon, Bruce Welch, and Muff Winwood - British Rock Guitar chronicles the birth and rise to pre-eminence of rock guitar in Britain.
Semi-autobiographical and illustrated by period advertisements, memorabilia, and previously unseen photographs, many from the artist's private collections, British Rock Guitar is idiosyncratic, charming, revelatory, naive, crazy, and optimistic, but above all very funny.
www.amazon.co.uk
Best Seat in the House: Drumming in the '70s with Marriot, Frampton and Humble Pie
www.amazon.co.uk