<< Latest News
January Shows in Czech Republic
Deborah Bonham returns to the Cz Republic for 3 shows at the end of January 2011. Invited back for 3 of her own shows after last years performance alongside Nazareth, Ken Hensley, Korn & Ozzy Osbourne at RipFest in the Czech Republic.


April UK Shows Confirmed
8/9th Green Hotel Kinross, 14th Spring Arts Centre Havant, 23rd The Grand Clitheroe, 30th Yorkshire Blues Festival Please see tour page for more information.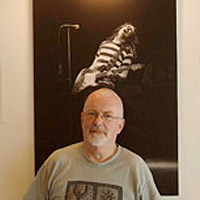 October 2010
Charity Concert in Aid of www.RacehorseSanctuary.org
Deborah Bonham Band & Guests
TONY MOORE STEVE RODGERS
Fri 12th November 7-12pm £10
Music & Sports Memorabilia Auction
Hog Roast Donating All Proceeds
Hurtwood Park Polo Country Club
Horsham Lane, Ewhurst Green, Surrey GU6 7SW
Advance Tickets: Pam 07711 867030
E: tetleyfamily@btinternet.com
E: info@racehorsesanctuary.org
Auction Items Include:
LED ZEPPELIN O2 Signed Drum Skin. Only one of it's kind from possibly the last ever Led Zeppelin Concert. All members signed and donated to Deborah's charity.
DOORS Patinum Disc - 10 x Platinum presented to Vice President of Warners Record Label
Fleetwood Mac John McVie's 1977 Rumours Tour Jacket
Paul Rodgers Signed CDs
Multiple signed Drum skin from John Bonham LA Memorial including drummers from:
AC/DC, GNR, Red Hot Chillis, Tool, The Firm, Foreigner, Ozzy, Whitesnake, Bonham, Dio and many more
You may bid via email if you can't make it on the night

September 2010
Deborah is in Los Angeles for a memorial concert for her brother John at the Key Club in West Hollywood September 25th on the 30th anniversary of his passing. An amazing wealth of drummers are turning out for this concert, including Jason, Chad from the Chillis, guys from Tool, Salty Dog, Whitesnake, GnR, AC/DC, Ratt, Paul McC, the Appice Brothers, the list is endless, sorry if I left anyone out. It stands to be a very emotional evening and a beautiful tribute to John.
July 2010
Deborah and her band will be appearing 'live' at RIPFEST in Krabnice - Rovné, Czech Republic (www.ripfest.cz) on 28th August, as part of a historic event for the country, that also brings together OZZY OSBOURNE, KORN, NAZARETH and KEN HENSLEY & LIVE FIRE
www.ripfest.cz
July 2010
Festival appearances coming up:
6th Aug Cambridge Rock Festival
www.cambridgerockfestival.co.uk
30th July ROCK & BLUES CUSTOM SHOW
www.rockandblues.uk.com
July 2010
Currently recording tracks for her much anticipated new album with Producer NICK TAUBER, best known for his work with THIN LIZZY and MARILLION. Deborah has also been writing with JOHN HOGG, a member of MOKE, who tasted chart success in the USA and toured the UK, Europe and the US with The Black Crowes and Goo Goo Dolls. John went on to HOOKAH BROWN with the Black Crowes' Rich Robinson.
June 2010
Just back from an exhibition of the photographic work of FIN COSTELLO in Cork, Ireland (whose pictures were featured on Deborah's album, 'The Old Hyde'), Deborah, guitarist Peter Bullick and keyboard player Gerard 'G' Louis brought the house down with their set and an impromptu set of Rory Gallagher classics with former Gallagher bassist and long time Nine Below Zero man, Gerry McEvoy was equally rapturously received.
May 2010
Deborah has been interviewed for a BBC Radio 2 documentary on the life of her brother JOHN BONHAM, alongside ROBERT PLANT and John's close friend DAVE PEGG of Fairport Convention, amongst many others. Already aired on BBC 6Music, a longer version of the programme, hosted by DAVE GROHL, will be aired on BBC Radio2 in September.
February 2010
UK Tour with Nazareth
Last night of the tour in Glenrothes, Dan McCafferty joined Deborah for the encore 'Stay With Me Baby'.
February 2010
UK Tour with Nazareth
Newcastle O2, Jason Bonham surprises the audience and Deborah, when he comes on stage for an encore of Zeppelin's 'Rock'n'Roll'.
January 2010
Chantel McGregor is invited on stage to play 'The Old Hyde' with Deborah at the Skegness Rock and Blues weekend.
November 2009
NEW 3 DISC LIVE CD - PAUL RODGERS AT HAMMERSMITH APOLLO
Exclusive 3 disc live CD of Paul Rodgers' Hammersmith Apollo show. Paul's guests on stage that evening were singer Deborah Bonham, sister of Led Zeppelin's late drummer John Bonham and Bad Company guitarist Mick Ralphs. Limited edition and features the full live show and an exclusive 3rd bonus disc that includes photo's from the night and behind the scenes footage.
www.concertlive.co.uk/tour.php?id=85
November 2009
SOLD OUT SHOW AT THE HAMMERSMITH APOLLO
November 6th - As part of the Classic Rock Magazine Concert Series Rodgers Sold Out show at the Hammersmith Apollo featured special guests Deborah Bonham & Mick Ralphs.
Photo: Paul with Deborah Bonham by: copyright www.thilorahn.de
November 2009
Classic Rock Awards in London, Paul Rodgers presents Deborah and Joan Bonham with John Bonham's Tommy Vance Inspiration award.
November 2009
Hurtwood Park Charity Concert, Deborah's annual charity concert with special guests to raise money for her beloved Racehorse Sanctuary. Guests include Mark Butcher, Kenney Jones, Zak Starkey, Donovan, Tony Moore. Memorabilia auction items donated by Mick Fleetwood, Jimmy Page, Robert Plant, John Paul Jones, Brian May, Paul Rodgers, Fred Flintoff, and Iron Maiden.